<!– google_ad_section_start–>
Unlimited SMS Text Message From STC
12 Jan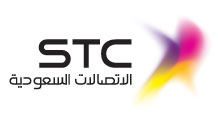 We just get an information that there is an ongoing promotion for SAWA users. SAWA users can get an unlimited text message for 24 hours for a price of 5 SAR. This is good for those who send more than 20 text message a day ( An SMS cost 0.25 per text message on the same STC network) . But there is a catch, it is only applicable to STC network.
So here is the instruction on how to activate the unlimited text promotion. :
Send "1" via SMS to  805615
Promotion will end on 28/01/2012
Thanks to STC for sending messages in our own language, at least now I understand how their promotion works.
Related Search Terms:
STC unlimited call, stc unlimited call promo, sawa unlimited promo, stc promo 2012, sawa international sms packages, stc promotions, sawa sms package, stc unlimited text, sawa promo 2012, STC Unli call
<!– google_ad_section_end–>