19 Violations to Public Decency And Penalties in Saudi Arabia
Below are the violations to Public Decency as well as Penalties posted by Saudi Government in their website https://visa.visitsaudi.com/.
The guidelines is clear for the violations and the imposed penalties to be given to the offenders. It shows 1st Violation and repeated violation penalty.
The site is also clear about the dress code of the tourist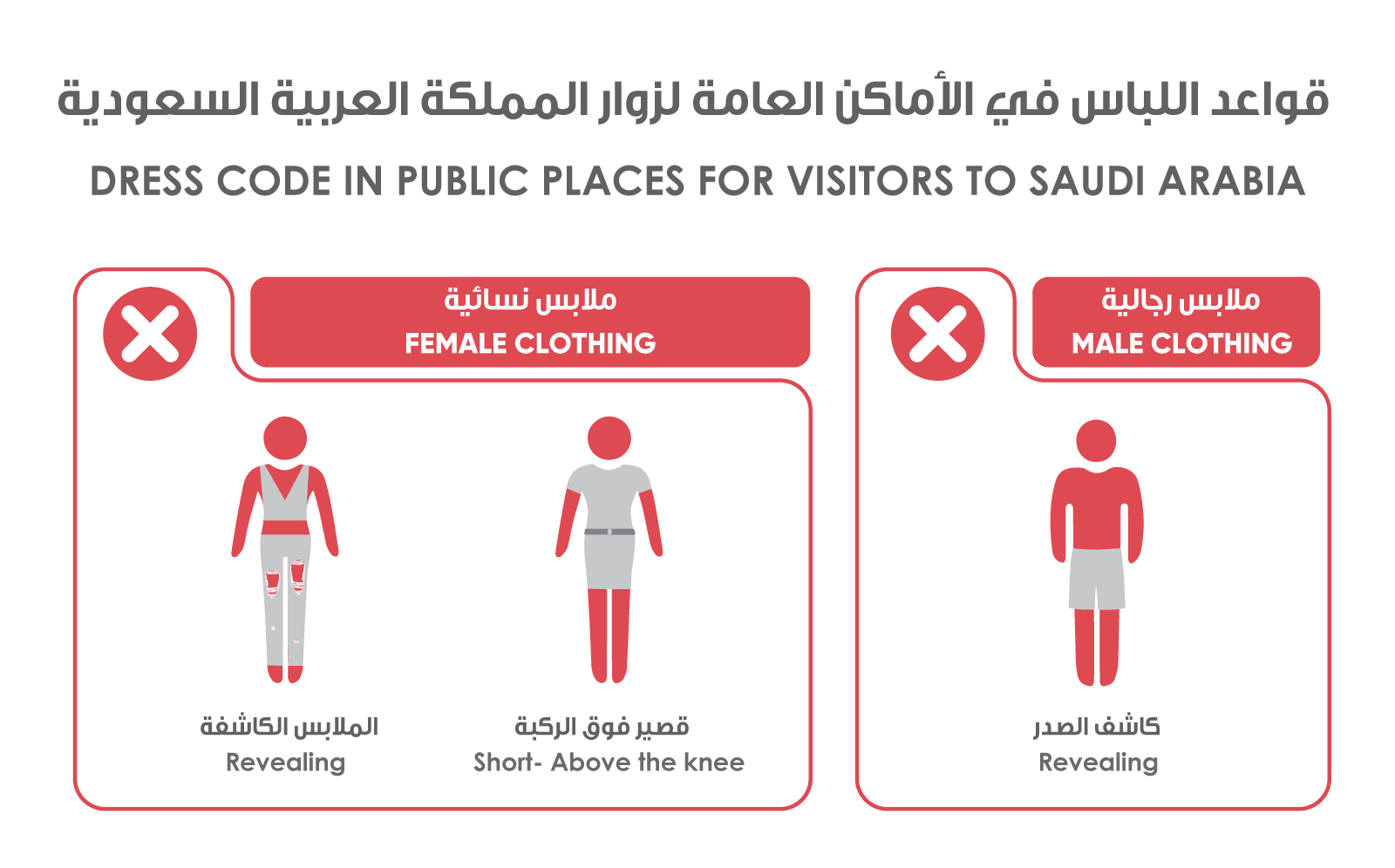 It is also a very good infotmation for us expats. We hope you enjoy your stay in Saudi Arabia