Bath And Body Works On Sale (10% Coupon Code)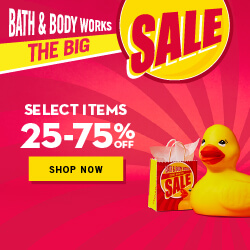 We would like to share you that Bath and Body Works is having their Online Sale today, You can see lots of perfumes, shower gel that that you will really love. I got mine, and it is on shipping to me via Aramex. The best thing in online shopping is the safety that we have against COVID 19. We will update you on our unboxing in our Youtube channel when it arrives. I have ordered some shower gel, and mist perfume for me and my wife. Hope you like our quick update.
You may use the Coupon Code :       " 2MU " ( and get 10% Discount in your order)
Coupon Codes are entered, before check out.