Bit Coins, Have You Tried Using Encrypted Digital Currency?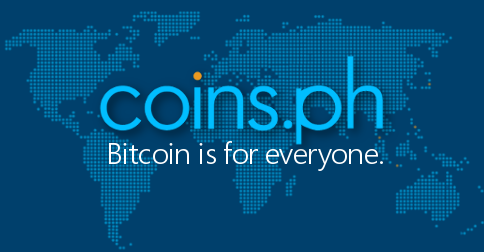 I just learned the use of Bitcoin in my research on how I can lower down my remittances to my family back in the Philippines. I learned that through the use of the Philippine local startup Coins.Ph, I can lower down my expenses through savings from multiple payments of remittance fee. This system can also add up if you are using Online Banking System.
So what is Bitcoin? Bitcoin is a widely used digital currency nowadays. It is used in other countries such as United Kingdom, Canada, United States and Other places. But it is not available in Saudi Arabia. If you see any BitCoin seller here, you need to make sure that they are for real since it is not yet implemented here. In the Philippines, there are lots of websites that are now buying and selling Bitcoin. Upon my research Coins.Ph, has the edge among them because they have combined Bitcoin buy and sell as well as remittances.
So how does it work?
Coins.Ph works like a digital wallet, you need to load your account in order for you to have a balance that you can later use to cash out to your desired account. I have tried loading my account via BDO and in just a minute, I was able to see my Digital Currency balance in my Dashboard. It could be in Philippine Peso or it could be in Bitcoin. Since Bitcoin value is changing I preferred to use the Philippine peso wallet value.
There are lots of available ways on how to fund the account, it might be through 7-eleven CoinsXpress, BDO Bank, Globe G-Cash, M Lhuiller ePay Coins Xpress, Online Bank Transfer, Cash Deposit, Remittance Center, Department Store, ATM Deposit and more to come. You may also fund  through your friends who are using coins.ph by sending funds via your unique BTC Address (wallet address)
You may use your coins.ph account to load your mobile phones in the Philippines.
If you want to cash out your digital money and transfer to your local account, they facilitate transfer to Cebuana Lhuiller Pera Padala, Cardless ATM Instant Payout (24/7) coins Xpress , Smart Money coins Xpress , Different Local Banks, Cash Picks up like (Palawan Express, LBC Peso Padala, Cebuana Lhuiller , Mhullier Kwarta Padala), Cash Card, Sendah Remit, Globe G Cash, Door to Door delivery and more to come in the future. I have tried cashing out to my Metrobank Account and it took them 24 hours to transfer to my account.
The account can also be used to pay Utility Bills, Electricity, Telecom, Credit Card, Cable, Tuition and more.
Upon registration through this link >> Coins.Ph << and after verification, users will be able to get Php 24 credited to their account.
I hope SSS payment, Pag-Ibig Payment and Phil Health payment could also be included in their system in the future.
This might be a post for Filipino followers but in some way or another I know that most of our readers interact with Filipino colleagues in their work. You may forward it to them because I know it will help them a lot. It revolutionized the remittance system in the Philippines. This is also good for visitors in the Philippines.
Disclosure: I am in no way connected to Coins.Ph, and I am not offered any numeration for this post. However, I earn Php 24 for every verified account that I referred to them.