Is it Good to Have a Credit Card? (Advantages and Disadvantages)
I was asked by my co worker about the subject so here is my take about owning a Visa or MasterCard credit card.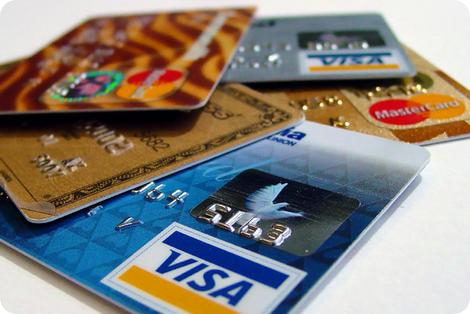 Here in Saudi Arabia, there are lots of bank that offers Credit Card, probably because they know that most of the expat's living in here is capable of paying the credit card, and beside they are requiring applicant to submit company letter as well as a copy of Iqama number. We all know that Iqama number have all the information they need in order to get hold of the non paying customer.
So check my advantages and disadvantages after the jump
Advantages of Having a Credit Card
You have something to spend even if the salary is not yet released.
You can have the liberty of paying online or even connect it to your Paypal account that you can use to purchase online.
You can use your credit card to pay application or games that you need for you iPhone, iPad or even Android phone apps.
You can us the credit card as your guarantee whenever you go to hotel either out side or within the Kingdom of Saudi Arabia.
You can receive payment from other country by connecting your credit card to payoneer.
You may track all your expenses.
You might have rebates on your expenses, depending on the promotion of the bank.
You can use Credit card to buy or recharge you mobile phone.
You may use credit card to pay to via Sadad Bill Payment
Most of the Shopping Centers and restaurant in Saudi Arabia accepts Credit Card.
Disadvantages of Having A Credit Card
There is a possibility of being an impulsive buyer
There is a possibility of having your account be hacked and be used online and you can be charge without your  knowledge. ( However you can always claim for a back charge – but it is a long process)
You will be disturbed by Collection agent if you will not pay on time and sometime they will scare you of sending to jail if you did not pay on time.
There is a possibility of being buried with debt by having a not planned expenses.
You need to pay a fixed amount yearly as a fee.
You cannot use it in small store "Bakala"
Information About the Credit Card
Any delayed payment will be charged compounded.
You will not be charge for any interest if you pay before the due date.
There is a yearly payment for the card issuance even you did not use the card.
There is always a risk of getting your information online if you are not careful in dealing with different websites.
Conclusion and my take
If you are into a business, definitely you will be needing a credit card to have more capital
if you have an iPhone and you want to enjoy those application get a credit card with a low credit limit.
If you are an ordinary people and you will only use the credit card for emergency purpose, better not to get one since it will just tempt you to buy something not important in which later you will regret of doing.
If you do travel a lot, you will definitely need one.
If you want to make money online in Saudi Arabia, Credit card is a must have.
If you want to have paypal you need to have a Visa credit card.
I hope that this post is useful information for those who seek advise in getting Credit Card in Saudi Arabia
Related Search Terms:
yahoo com advantages of credit card riyahd bank