Enchanteur Moisturising Creams: Your Key to Romantically Soft Skin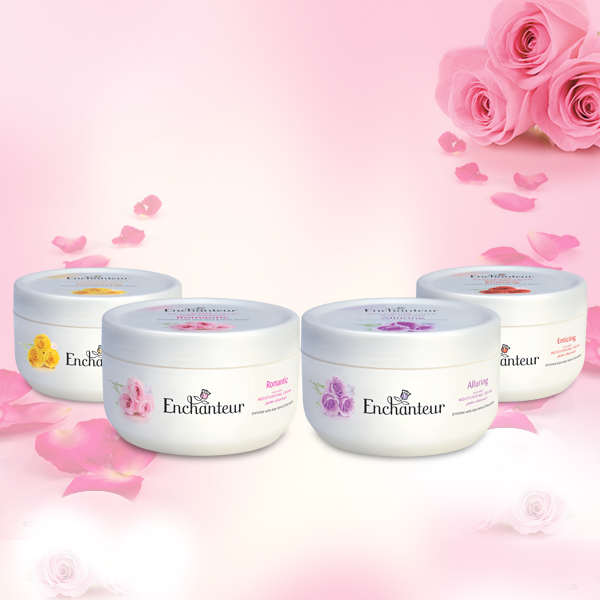 Thankfully, summer is about to come to an end and most of us will get done with the direct sunrays that have probably caused our skin some damage one way or another. So, after all the summer hype with its relentless parties and busy yet festive nights, you'll need to regain your freshness and beauty. One way to start this process is by taking good care of your skin and lessening any damages that may have been caused within the summer heat, and what's a better way to having a fresh skin than by nurturing it with the right moisturizer? That is exactly when Enchanteur moisturizing cream can be your real aesthetic saviour.
With a rich texture that is made up of Aloe Vera and Olive Butter, you can rest assured that your skin will remain soft for hours. But don't be intimidated with those emollient components, the Enchanteur Moisturizing creams are manufactured with a special formula that will prevent your skin from looking oily or feeling too sticky, yet let alone the French floral-inspired aromas that will get you in the right mood for a little bit of romance.
In case you are new to the whole Enchanteur brand, you can certainly start over with a 100ml size which you can carry around wherever you go. However, if you rather prefer investing in larger containers that would last a life-time, then you should try on the 200-ml or 300-ml sizes. As for the prices, you don't need to worry about that, as they usually start from 10 AED. (Prices may vary from one outlet to another).
Just in case you need to know more about Enchanteur or its multiple products, you can drop by any of their Social Media accounts (Facebook page, Instagram, or Youtube Channel).