Final Exit Visa Requirements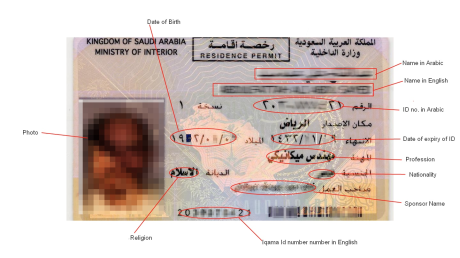 In a recent Arab New report, it says that The Immigration Department has advised its corporate clients to surrender residential certificates (iqama) belonging to expatriate workers after processing their final exit visas on its online service.
According to the report, a final exit visa alone does not qualify an expatriate worker to leave the country for good.
An immigration official was quoted saying as follows:
"Our system should show that his residency permit (iqama), which is an official government document, is returned to the regional passport department to enable authorities to send the person from the airport," he said.
In addition to this report, an expatriate that wishes to have an exit visa is recommended to have the following clearance for future reference:
Police clearance – It is better to have a police clearance prior your departure to Saudi Arabia since it is very hard to get while you are already out of the Kingdom.
Settle all your debts in bank and Credit Cards – You may not know that all bank in the world are interconnected, your nonpaying might put you in risk if you want to travel in any other country. It may also be a hindrance in making load in your home country because you have a bad credit record.
Before applying for Exit Visa, better check if you have any traffic violation because you will not be given an exit visa not unless you pay your violation.
Be sure to enroll in MOI website for you to know, what pending issues that you may have with the government. No problem it is written in English.
If possible obtain an NOC, No objection certificate for your company attested by Chamber of Commerce.
If possible get an Employment Certificate, attested by Chamber of Commerce.
Above items will help you especially if you want to migrate in some other countries like Canada or Australia.
{ News via  arabnews.com, Image from Qsaudi.com }
Related Search Terms: