Free Mobily Minutes From SAMBA Credit Card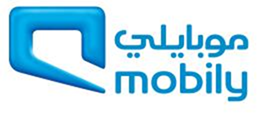 A credit card user in Saudi Arabia could benefit from their expenses, in SAMBA they offer a free credit of mobily load both for post paid and pre paid.
Their website says as follows :

Samba Mobily Credit Card

The Samba Mobily Credit Card is the first Islamic co-branded credit card that earns points as you shop which can be redeemed for free Mobily minutes and other benefits. This program is available to both Mobily post-paid and pre-paid customers. It features an unprecedented combination of superior world class privileges from Samba Credit Cards, the best way to pay, and Etihad Etisalat Company (Mobily), one of the Kingdom's leading telecom providers.
To find out more about the Samba Mobily Credit Card, please call 24-hour SambaPhone toll-free on 800 124 1010.
One point can be accumulated for every 10 riyals spend thru the credit card. Users may accumulate points and later get free talk time or to pay their Mobily phone bill or to redeem against any other Mobily Neqaty Rewards program.
Every credit card company in Saudi offers rewards system for the client. You may see how SABB rewards their clients through our post.