How to Benefit from Using Your Credit Card ?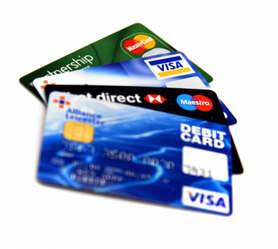 A user could benefit from using the credit card as long as users will use it in a  right manner, on the other hand credit card debt could also be the worst nightmare if not use properly.
So here are some Credit Card Tips on how users could benefit from the credit card.
Pay the Credit card on time, Don't pay only the minimum amount, if possible pay it in full every cut off date.
Don't spend beyond the income.
Wait for special discounts before buying those items which are not important.
Look for the store where, users could get an additional discounts for specially given to credit card owners.
Make sure to know the cut off dates and always pay 3 or 4 days prior to deadline.
Since Credit card could be use in purchasing online, better ask the credit company if there are any special card that could be used for online transaction. They call it Internet Card.
Users could pay prior to your deadline so that you could again have the credit limit, as an advantage you could get points for your expenses.
Use the credit as a capital for business.
Points accumulated in the Credit Card could be a rebates later on. SABB gives 1% as points for every riyals spend ( 1 for every 10 spend ) the 1000 points is equal to SAR 100 . So if a card user spend an amount of 10,000 Saudi Riyals, Card users will be able to get a credit voucher amounting to SAR 100, where it could be exchange into different participating store all over the kingdom.
So be wise in using your card. Don't be buried with debt. Spend wisely.
Related Search Terms:
best credit card in Saudi Arabia