How to Renew Driving License in Riyadh Saudi Arabia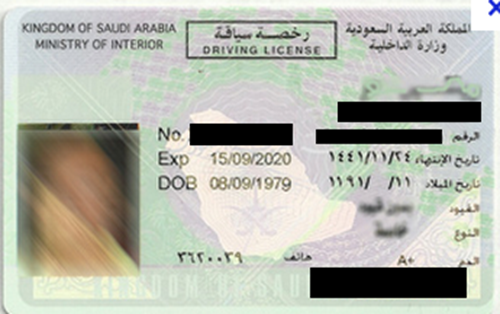 It was about 2 days ago when I renewed my Saudi Driving license, It was a surprise how easy to renew the driving license in Riyadh compared to other country. The actual renewal of my driving license took only 10 minutes. Here is the instruction on how to do it:
Before going to the police station, you need to pay via internet or via ATM the amount of 400 Riyals ( 10 Years) . You just have to know your IQAMA number and choose driving license renewal via Sadad Bill Payment. ( If you don't have bank account- there are Saudi's in the police station who will offer to transfer money to your account via mobile transfer but with an additional fee)
After payment, proceed to the Police station (For me I went to Malaz area near the Security forces hospital, The hardest things is to get the parking space)
When inside renewal area proceed to the specific police officer  that receives driving license renewal.
Just give your old driving license and your iqama. He will just update the system with your new mobile phone number and then he will let you sit down for a while.
In juts after 5 to 10 minutes you will be called and you will get your new license effective for 10 years. ( No need to fill up the application form)
I must congratulate Saudi Arabia Traffic Department for having a very fast service on driving license renewal.
Related Search Terms:
how to renew driving license in saudi arabia, saudi driving license renewal, how to renew drivers license in saudi arabia, saudi driving license renewal fee, sadad ksa, DRIVING LICENSE RENEWAL RIYADH, driving license renewal form saudi arabia, driving license renewal in saudi arabia, renew driving license saudi arabia, driving license renewal saudi arabia, jarir bookstore ramadan timing, saudi driving license renewal form, saudi driving license renewal procedure, how to renew saudi driving license, jarir bookstore riyadh ramadan timing