Internet Service Providers (ISP) in Saudi Arabia and Ways To Be Connected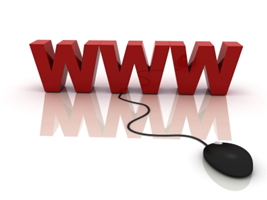 For geeks that happen to be assigned in Saudi Arabia, and are looking for ways to be connected in the world wide web while while in Saudi. This information might be able to help you guys.
There are numerous ways to be connected in World Wide Web in Saudi Arabia. You may connect as follows :
STC Broadband, STC Mobile connection via quicknet, STC al Hatif Internet Connection
Mobily Broadband Connection
GO of Etihad Atheeb Telecom Company.
Zain Internet Connection.
Be informed that Saudi Arabia Internet censorship is considered as one of the most extensive in the world.
In addition to those mentioned above, Saudi Arabian Telecommunication company also enables connection thru 3G connection. My Galaxy Tab is connected through STC Maak (Quicknet) with 5 GB of data for SAR 100. ( there is also an option of having 1 GB for 50 Riyals). It is a promotion connected to my STC Al Hatif Landline. This is in addition to my monthly payment for internet connection in my house.
I can't say that internet fee is cheaper in Saudi Arabia compared to other country.
The signal strength will depend on your house location, some other areas have strong signal and some does not have a good one. When connection are wired like with STC, just hope your house is located in areas where cables are new ( jadid in arabic word ) or else you will have lots of noise in your internet connection, which result to lower download speed.
For STC user, be sure to know the number of the phone box located outside your house. This is the number that STC operators will ask. And let somebody translates the iqama number.
As a tip, ask first your neighbor about the best net connection in your area before deciding on what to use. And for our existing readers, you might want to share your experiences in your particular location so that it could help new visitors in Saudi.
Related Search Terms:
go internet saudi arabia, zain ksa internet settings, best internet service in riyadh, best internet service provider in riyadh, isp in saudi arabia