Make Money Online In Saudi Arabia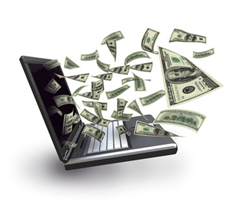 Starting today I have decided to add more category in this blog. It will be named Make Money Online Saudi Arabia, where we will post some helpful information on how to make money online while being here in Riyadh Saudi Arabia.
Did you know that anyone who have an access through the internet could make money online in Saudi Arabia. It could be part time or full time, it really depends on how you would like to make your online ventures.
You could built a site and earn from it. First of all it is not easy to make money online, it takes some effort to do so. You will need to know how to write and market your blog or website. SEO ( Search Engine Optimization )Â  will also play a major role in your effort to make money online.
You could use social media sites like facebook, twitter .. etc.
A example of advertising company which could be used in Riyadh Saudi Arabia is Google Adsense. Here in Saudi Arabia, Google pays through Western Union or through Cheque via Saudi Fransi Bank every time a publisher or blog owners reaches $100 worth of advertising earnings.
I have been earning online as my part time job. As a disclosure we earn in this blog by using Google AdSense as our Advertisers.
You could also use other site site like chitika.com, infolinks.com where you need to have your own PayPal account to receive your compensation.
Related Search Terms:
saudi arabia online shopping, how to make money in saudi arabia, How to earn Money in saudi arabia, online jobs in riyadh, how to earn money online in saudi arabia, how to earn money online, earn money online in saudi arabia, online mobile shopping in saudi Arabia, part time jobs in riyadh, earn money online, make money online saudi arabia, earn money in saudi arabia, how to make money online in saudi arabia, online earning in ksa, make money online in saudi arabia