Melting Pot Restaurant Soon in Saudi Arabia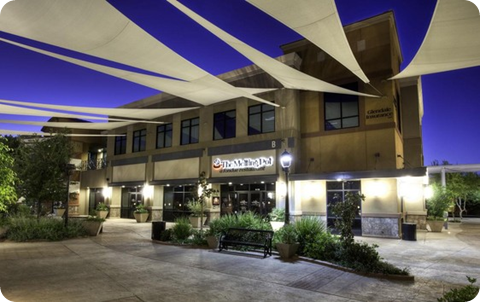 Image Credit : tbo.com
Melting Pot is opening it's restaurant in Saudi Arabia by 2012 as reported here , so to those of you who have tried Melting Pot.
So how will The Melting Pot open up locations in Saudi Arabia, an Islamic-oriented country with strict cultural rules prohibiting alcohol and mixing of men and women in public?

Answer: Much like every other U.S. chain has, by very carefully adapt everything American to local ways.
Having a western restaurant will not be a problem as long as they will abide with the law of Saudi Arabia. There are lots of Western Restaurant who are having it's share in Saudi Arabia Restaurant Market. Melting Pot needs only to learn the Saudi Arabia culture in order to be successful in this country. Culture such as praying time, separate place for bachelor and family,Ramadan and more.
This is good news for us expat's living in Saudi Arabia . The report says that price range is from SAR 100 to 200 per meal. Which I believed reasonable for a fine dining restaurant.
The Melting Pot signed a letter of intent with a developer that already operates several restaurants in Saudi Arabia, though Front Burner Brands declined to name their partner until the deal is fully consummated.
They plan to open in Riyadh in early 2012, with a half-dozen other locations, including Jeddah. Check other restaurants that we visited here in Riyadh.
Related Search Terms:
saudi labor law 2012, saudi labour law 2012 pdf, saudi labor law 2012 pdf, new saudi labor law 2012, new labour law in saudi arabia 2012, saudi labour law 2012