Olaya Medical Center (OMC) Contact Details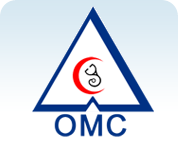 If you are planning to go to a Hospital or Clinic, I would recommend going to Olaya Medical Center (OMC).
The have a complete facility for X-ray, Ultrasound and many more.
They also have 24 Hours Emergency Clinic.
The following services requires appointment :
Lithotripsy
Colored Doppler
C.T.Scan
Mammography
Endoscopy
Densitometry
Stress E.C.G
Colour Echocardiography
I recommend having a prior appointment through the following numbers prior to your visit, the clinic has lots of patient and it would take about 1 hour or more to wait for your turn if you don't have appointment.
Here is the OMC Contact Details : Tel # +966 1 464 5501 Fax # +96614642889
Check their website
ADDRESS:
P.O.Box. 57796 Riyadh 11584. Kingdom of Saudiarabia (Location)
Telephone:
+966-1-4645501
Fax:
+966-1-4642889
Email:
Related Search Terms:
olaya medical center, olaya medical center riyadh, omc riyadh, olaya medical centre riyadh, olaya medical centre, olaya medical center riyadh saudi arabia, olaya medical clinic, olaya medical center riyadh ksa, olaya medical centre riyadh saudi arabia, omc hospital riyadh, olaya medical center riyadh contact, olaya medical center saudi, olaya medical center riyadh map, olaya medical complex riyadh, olaya medical center riyadh contact details