Online Banking System Can Help You A Lot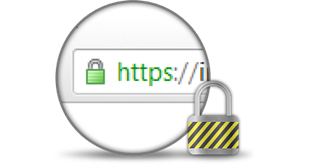 This post is applicable to Filipino community in Saudi Arabia, so if ever you have a Filipino friend it is good to share this with them.
A friend of mine ask me the cheapest way to send money to his relatives in Philippines, in addition he want me to teach him the most effective way to send and control the money that he is sending. The common problem among Filipinos is that they send their money immediately upon receiving their salary in which most of the time those money being sent to the Philippines does not go to proper budgeting and normally result to insufficient family budget before the end of the month.
Here is my solution:
I told him that we can save with Telemoney/Al Rajhi/Enjaz fee if we can send it only to one Philippine account and distribute the money electronically via online banking.
Most of the Philippines banks is now engage in online banking, so we as an OFW needs to maximize the use of online banking.
The first thing to do of an Overseas Filipino Worker is to open an account in Philippines or even here in Saudi Arabia through Philippine bank representative in any "Padala Center". Let your relatives open an account in the same bank for easy and smooth transfer. I personally tried RCBC and Metrobank and both bank transfer smoothly from bank to bank. There are times that I am being charged of 25 pesos per transaction, I think this is because one of my account is being transferred in the province.
In Metrobank, you can only add beneficiary in the local bank, so you need to be present in the Philippines in order to add a recipient. Or you may want to ask your relative to open an account and get the online details from them so do have control of the in and out of the money going into that account.
In RCBC, you can easily transfer from one account to another.
But there is a cache, in Saudi Arabia there is limit in sending money,limit is based on Iqama profession, but if your Iqama profession is professional, I don't think there will be problem.
If you have an online account you can actually control the spending of your family by sending them on a weekly basis via online transfer.
You can even pay the Meralco Bill and other bill through online transaction, through this you are helping your family in Philippines to budget even you are in Saudi Arabia.
Online transaction is safe don't worry. I have been doing online banking for the last 10 years. They are constantly increasing the security feature form time to time. You just have to make sure that the url you are using has https:// the "s" means secured site.
I hope this small suggestion can help my fellow Filipino residing abroad. If you have some question you may write it down in comment section below so I can respond.