Pizza Company Back in Cobone Get 50% Discount
Updates : Offer Updated to 10 more days as of October 15 10:00 AM ..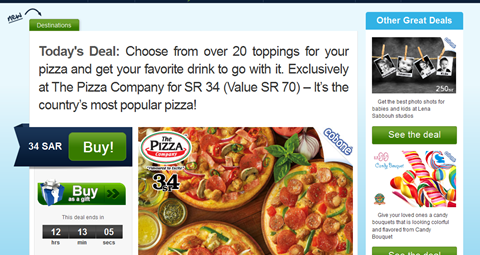 I just want to let you know that Pizza Company is back to Cobone. and you only have 12 hrs as of this writing to get the deal. I just purchased 3 coupon for my lunch with my family. Cobone is Site that gives everyday deals in Riyadh.
Here is the participating Pizza Company outlet
Olaya ( Near Jarir Bokstore in Olaya )
014644038
Riyadh
Sahara Plaza
012290595
Riyadh
Khurais
012096930
Riyadh
I have tried their system before so I am sure that they really work.
Related Search Terms:
gazzaz saudi arabia, cobone saudi arabia, Cobone, jarir bookstore riyadh olaya, pizza company riyadh phone number, perfume prices in riyadh