Price Cut for BlackBerry Playbook in Jarir Bookstore
Good news to those who are planning to get the BlackBerry Playbook,  Jarir Bookstore have slashed the price as shown below. If you want to try this unit you better go to Panorama Mall, I saw yesterday,August 16,  that there is an exhibit of playbook tablet near the kids area. I just don't know until when will they be showing the unit there.
Price cut are applicable @ 16 GB, 32 GB and 64 GB wifi only.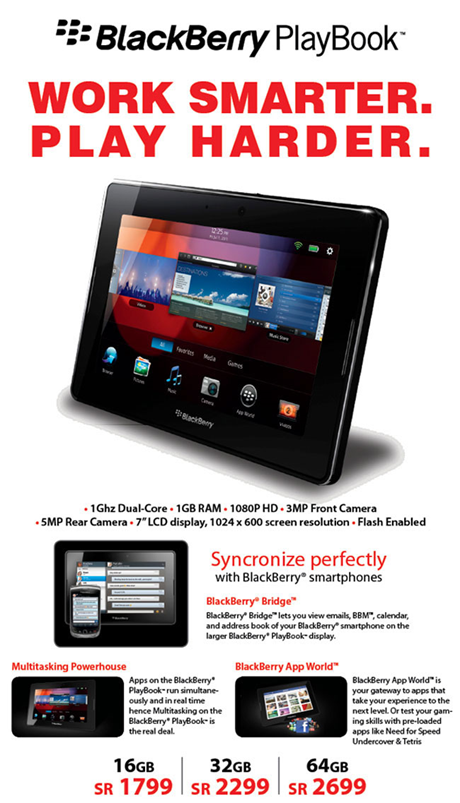 Please be informed that we are no way connected to Jarir Bookstore. Just blogging the information that we are getting from different source.
Related Search Terms:
blackberry playbook price in saudi arabia, BLACKBERRY PLAYBOOK PRICE IN KSA, price of blackberry playbook in saudi arabia, blackberry playbook price in riyadh, blackberry playbook price in saudi, blackberry playbook price in jarir, blackberry playbook jarir bookstore, blackberry playbook jarir, jarir Blackberry, blackberry playbook saudi arabia price, jarir bookstore cameras, blackberry playbook saudi arabia, blackberry playbook in saudi arabia, jarir bookstore blackberry playbook, blackberry playbook in ksa