Prince Alwaleed bin Talal invested $300 M in Twitter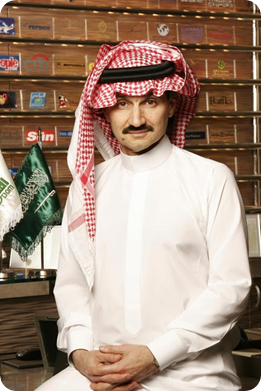 It was all over the social media news yesterday that Prince Alwaleed bin Talal, the chairman of Saudi Arabia's Kingdom Holding Company (KHC) has invested $300m in popular social networking site Twitter.
According to different news, Prince Al Waleed is quoted saying "Our investment in Twitter reaffirms our ability in identifying suitable opportunities to invest in promising, high-growth businesses with a global impact,"
Prince Alwaleed is also an investor of General Motors Co, News Corp and Apple Inc,. He was also named as the world's richest Arab by Arabian Business on Sunday.
Photo Credit : Kingdom.com.sa