SABB Credit Card Could be Paid Through SADAD New Account Number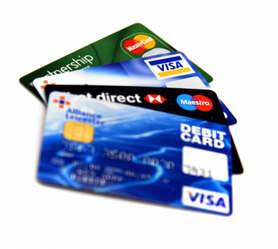 If you are an owner of SABB Credit Card and You are paying via SADAD this is for you.
Yesterday when I check my SADAD Bill Payments, I saw that my account link to SABB Credit Card has been removed. I thought it is only a bug at my SADAD System, but upon inquiring to SABB Credit Card Hot Line # 800 124 8888 and after interview by Operator to make sure that I own the credit card, He have informed me that every credit card holder is now assigned with his owned account number and transaction through SADAD will be made to the new account number. 
If you are in doubt like me, on my first trial in paying, Be sure that the name will appear after entering the account number through SADAD is your name. It gives confidence that I am not being spammed or phished by some one.
Just want to share my experience yesterday.
Related Search Terms:
sec com sa, saudi electricity company e bill, www se com sabill, saudi electricity company bill view, sabb aqsat, how to pay SABB credit card bill online, laptop promotion in riyadh, sabb sadad