SACO Store in Riyadh Contact Numbers, Location Map, Opening and Closing Time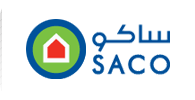 So for our readers information we have compiled the Riyadh SACO World Contact numbers, Opening and Closing Time (Hour) from Saturday to Friday. We have also include links to Google Maps for easy of driving location.
This will help Riyadh Saudi Arabia resident to plan when going to SACO.
Below mentioned time is not applicable during Ramadan time, usually they will announce a different shift during the holy month of Ramadan.
Head Office / Riyadh
Takhassusi Main road
Riyadh, Saudi Arabia
Phone: 01-482-8877
Fax: 01-488-1920
P.O. Box: 86387 – Riyadh 11622
We open during these times:
Sat to Wed: 8:00am -1:00pm/2:00 pm -5:30pm
Thu: 8:00am -1:30pm
Al – Rimal Store
Al Kharj Road
Riyadh, Saudi Arabia
Phone: 01-2148370
P.O. Box: 86387 – Riyadh 11622
We open during these times:
Sat to Wed: 8:30am -2:00pm/4:00 pm -12:00am
Thu: 4:00pm -12:00am
Takhassusi Store
Takhassusi Main Road
Riyadh, Saudi Arabia
Phone: 01-4829230
Fax: 01-4881920
P.O. Box: 86387- Riyadh 11622
We open during these times:
Sat to Wed: 8:00am -2:00pm/4:00 pm -11:00pm
Thu: 8:00am -2:00pm/4:00 pm -11:30pm
Fri:4:00 pm -11:00pm
Woroud Store
King AbdulAziz Road
Riyadh, Saudi Arabia
Phone: 01-4606700
Fax: 01-4605274
P.O. Box: 86387- Riyadh 11622
We open during these times:
Sat to Wed: 8:30am -2:00pm/4:00 pm -11:00pm
Thu: 8:30am -2:00pm/4:00 pm -11:30pm
Fri:4:00 pm -11:00pm
Rawdah Store
Khurais Road
Riyadh, Saudi Arabia
Phone: 01-2332463
Fax: 01-2303727
P.O. Box: 86387- Riyadh 11622
We open during these times:
Sat to Wed: 8:30am -2:00pm/4:00 pm -11:00pm
Thu: 8:30am -2:00pm/4:00 pm -11:30pm
Fri:4:00 pm -11:00pm
SACO World Store
Exit 5
Riyadh, Saudi Arabia
Phone:01-2753322
Fax:01-4881920
P.O. Box: 86387- Riyadh 11622
We open during these times:
Sat to Wed: 8:30am -2:00pm/4:00 pm -11:00pm
Thu: 8:30am -2:00pm/4:00 pm -11:30pm
Fri: 4:00 pm -11:00pm
Al Hamra Store
King Abdullah road (East) AlHamra Qtrs
Riyadh, Saudi Arabia
Phone:01-2485899
Fax:01-2781352
P.O. Box: 86387- Riyadh 11622
We open during these times:
Sat to Wed: 8:30am -2:00pm/4:00 pm -11:00pm
Thu: 8:30am -2:00pm/4:00 pm -11:30pm
Fri: 4:00 pm -11:00pm
Badiea Store
Al Madinah Al Monawarah Street
Riyadh, Saudi Arabia
Phone:01-4305500
Fax:01-4881920
P.O. Box: 86387- Riyadh 11622
We open during these times:
Sat to Wed: 8:30am -2:00pm/4:00 pm -11:00pm
Thu: 8:30am -2:00pm/4:00 pm -11:30pm
Fri: 4:00 pm -11:00pm
SACO Maintenance Service Center
Al Malaz
Riyadh, Saudi Arabia
Phone: 01-4794416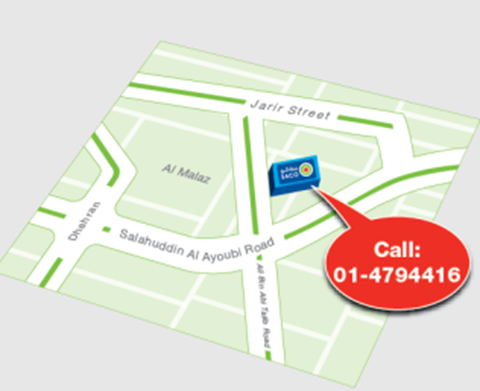 All information is from : http://saco-ksa.com/ ( Website SACO World )
Related Search Terms:
saco riyadh, saco world riyadh, saco world, saco in Riyadh, Saco Riyadh opening hours, saco world in riyadh, saco saudi arabia riyadh, saco store riyadh, saco opening hours, jarir bookstore riyadh malaz, saco riyadh exit 5, saco riyadh working hours, saco world saudi arabia