Sada Shop launched by Sardeem LTD and Now Accepting Orders for Online Shopping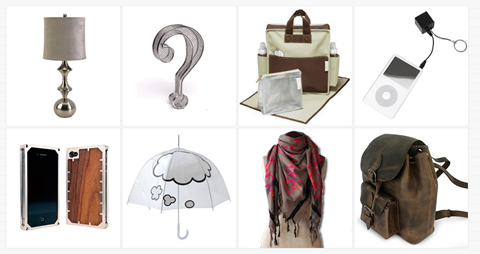 A premiere online store, www.sadashop.com ,  have opened their online shopping website. It is launched by Sardeem LTD.
The online store offers design led contemporary accessories,
fashion, home, electronic and children's products. According to their press release the site is focused on providing local and international customers with quality products that are functional, unique and embody original design.
"The market is ready and equipped for online shopping," said Sadeem Al-Shehail, part-owner of www.sadashop.com.

"And it's about time we offer Saudi consumers a local outlet for online shopping that carries unique and outstanding products, one that is diligent on maintaining international
standards, and saving customers time and money on shipping and delivery".

"Online sales from the Kingdom alone amounted to 3 billion US dollars in 2010 and 39% of internet users engaged in e-commerce. Market statistics indicate that we're talking about a young, tech-savvy consumer society with access to credit cards: essentially all the requirements for an ideal online shopper.  This new platform for retail is here and growing fast, and our hope is that www.sadashop.com will launch as a leading example for the potential success of this business model as a local start-up".
The shop is based in Riyadh Saudi Arabia. Sada Shop aims to embrace the growing attention to the design industry in Saudi Arabia and across the Gulf, and seeks to further promote this passion for design by offering its members hard-to-find products sourced from talented designers all over the world.
Please be informed that we have not yet tried the site and information was based on Press Release Provided to us.
Related Search Terms:
shopping online ksa, saudi online shopping, saudi arabia online shopping website, shop online saudi arabia, shopping online in saudi arabia, shopping online saudi arabia, online shopping saudi, online store saudi arabia, online shopping in saudi, samsung galaxy young price in riyadh, saudi shopping online, online store in saudi arabia, saudi arabia online store, shop online riyadh, online shopping websites in riyadh