Sponsored Video: Domestos UNICEF – Dance and Be Happy
We recently received an email about the partnership of Domestos and the Uniliver Foundation with UNICEF.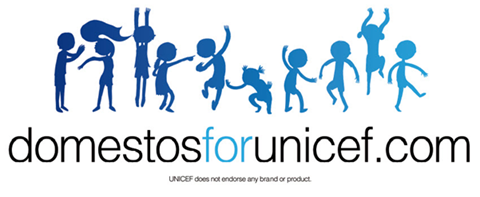 Did you know that there is an ongoing project by UNICEF about improving access to basic sanitation for hundreds of thousand of people all over the world? The programmed is called Community Approaches to Total Sanitation (CATS).
The program aims to promote good hygiene practices, and raise awareness about the sanitation crisis in order to reduce disease transmission. I do believe that it is really a great program since all people all over the world including residents of Saudi Arabia needs to be aware about the things that we need to do in order reduce diseases.
I don't think proper hygiene is of a problem in Saudi Arabia, since government is doing lots of things in order to clean the roads and even fumigation of the streets. In addition Trash Bin are being collected regularly and "Baladia" is very strict in implementation of cleanliness all over the place. However we residents of Saudi Arabia can contribute on this cause..
With reference to the above mentioned program, Domestos is partnering with UNICEF by contributing 5% of it's average proceeds received from the sale of specially marked bottle of Domestos in selected Country ( UK, Ireland, Poland, Vietnam, Kingdom of Saudi Arabia, and United Arabi Emirates) to UNICEF's CATS program in South Sudan and Vietnam. So it means that by buying those bottles, a contribution for health awareness will be in place for people in South Sudan and Vietnam.
Please try to complete watching the video till the end.

For more information checkout their site here
Disclaimer : Video posting has been sponsored by Domestos, but all thoughts are our own