Sponsored Video: Help a Child Reach 5 by Preventing Diarrhoea
As a parent I always want to make sure that my kids will grow healthy. If possible I don't want to see my children be admitted to hospital for whatever treatment due to sickness. I make sure that they are always clean after playing.
But did you know that there is a deadly disease that is called diarrhoea. According to studies, every year 2 million children under the age of 5, die of infections like diarrhoea and pneumonia.
Thesgora, an Indian village is one of the places with highest rates of diarrhoea. In this regard, Lifebuoy aims to bring more awareness to Thesgora – and then to other villages – through a series of on-the-ground charity work, to help more children reach their fifth birthday.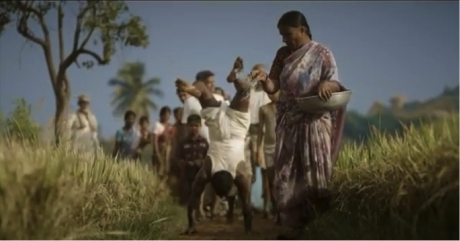 Lifebuoy
wants to educate us that the simple act of washing hands with soap can reduce the risk of diarrhoeal diseases by 42-47%.
Here are the possible sources of diarrhoea after coming into contact with these infectious organisms and agents:
A virus, such as rotavirus, winter vomiting disease (Norwalk virus or norovirus), enterovirus, or a hepatitis virus.
A bacterium, such as E. coli, salmonella, shigella, C.diff (clostridium), or cholera (Vibrio cholerae).
A parasite, such as those that cause giardiasis and amoebiasis.
Below video shows awareness about the importance of washing hands with soap to prevent having diarrhoea.
For more information : you may check this
link
.
Lifebuoy has sponsored this post, but all thoughts are our own.
Updates : Check this link as an updates for this post – http://www.youtube.com/watch?v=GVhCQNSGF1w