Tips: Online Buying Experience From Amazon.com
Recently I have experienced buying online from Amazon.com
, and It is good to report that I have received my package in good condition. I think it will be very helpful if I can detail the shipment process as well as the tips that I gathered from my experience. It will help buyers get more discounts in shipping cost.
First of all, you should know that not every item in Amazon Online can be shipped in Saudi Arabia, there are only few items that can be shipped like Polo Shoes, Calvin Klein Pants, Socks, toys, belts and more. I tried ordering Levis but I was not able to find seller that ships to Saudi Arabia.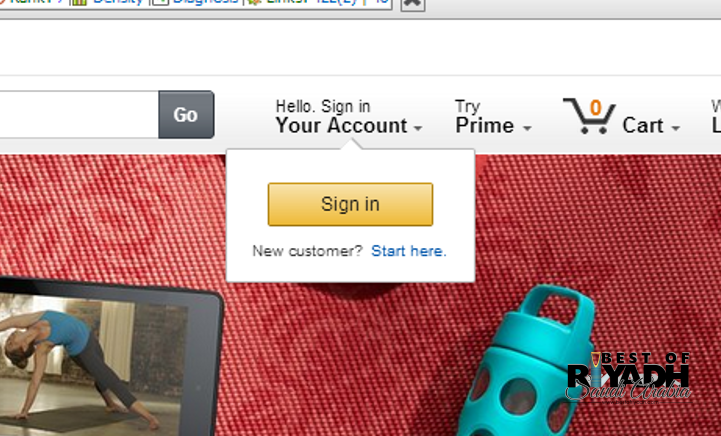 First you need to have an account from Amazon.com, you just have to proceed on site and make an account.
After having an account you can use the search bar in order to search for any items that you would like to buy from Amazon. For this sample I tried search for "Polo Shoes
"
Polo Ralph Lauren Men's Faxon Low Sneaker
After doing the search you have to press the "Refine by: International Shipping "then tick "Ship to Saudi Arabia". But don't expect that every shoes that will show up can be shipped to Riyadh. Any selection is composed of many seller, therefore there are times that Size 8 can be shipped while Size 9 cannot be shipped because they have different suppliers for those items.
Here are some tips that might help you save some money in buying from Amazon.com
Online shopping through Amazon uses credit card, so having credit card is a must if you want to shop from Amazon.
When writing your address, start by writing your Company Name, then Street Name, then your P.O.Box. Don't start with your P.O.Box Number since delivery cost will be different. (i.e SAR 50 as opposed to SR 300 delivery charged). The shipment will then be delivered to post office. In my case it has been delivered to Batha. However some of my other orders came through ARAMEX.
Amazon delivery can be tracked using Amazon Tracking as well as third party tracking website. As an example Amazon may use I Parcel and sometime they may also use Aramex. Although Amazon tracking is also updated it is much easier to check it from other site.
If they have chosen Aramex it can easily be tracked via Aramex site but if it is by I Parcel you have to track it via Saudi Post, whenever it is already cleared from Saudi Customs. Saudi Post can tell if it is now in The P.O. Box and ready for pick up. You cannot see it from Saudi Post not unless it is not yet cleared in Custom.
Using Aramex it will only take about 7 days for package to arrive while if it is I parcel it may take 2 weeks before package arrived.
I suggest looking for items that are direct shipped by Amazon (Fulfilled by Amazon)
I would suggest looking for an item supplied by Amazon and not by third party. Amazon shipment cost is way lower than the third party.
If every item that you want purchase is already in the cart you may use "estimate your shipping and tax" in order to see the probable shipment cost. Or you can press "Proceed to Check Out" *Don't worry, your credit card will not still be charged"
Pressing "Place Your Order" does not also mean that your order is gone, you have to wait until it is shipped in order to make sure that everything goes fine, If for whatever reason you want to cancel your order, you may do so before shipment and you will not be charged.
Check below the Amazon Import duties information. It shows that they will refund if ever the package will not be charged with import duties. But it will take some time before it could be credited back to your credit card.
Import duties information by Amazon
For AmazonGlobal items, you won't be charged additional fees if the actual Import Fees exceed the Import Fees Deposit we estimated. For items sold by Amazon Marketplace sellers, please check the seller's policies.
If the actual Import Fees (paid by the carrier on behalf of the recipient to the customs and tax authorities of the destination country) are less than the Import Fees Deposit collected by us on your behalf, you'll automatically be refunded the difference to the payment method you used for the order. You'll receive a notification e-mail confirming the amount of the refund. The process takes 60 days from the shipment date.
You may use the Amazon widget below, if you want to shop around at Amazon.
Disclaimer: We earn from every items you buy through the widget below and Affiliate links above. So if you want to help us maintain the site, feel free to order through our widget, Don't worry it's automatic amazon will know that you came from our site.