Top 10 Suggested E-mail Etiquette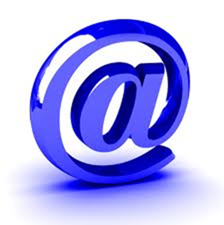 I know that this blog should have restaurant tips, gadget etc. but today just want to give some tips in writing an e-mail.
Just want to share you some tips on how not to annoy your friends when forwarding or sending e-mails.
Don't forward e-mails if you think it's spam. Specially those chain letters.
Be personal, put your name and address the person by his/her name.
Avoid putting lots of person in the cc, you may use bcc instead.
Proof read your e-mail before sending.
Don't be too general that as if you send the e-mail to hundreds of recipient.
Remove the FW: words in the subject if it is a forwarded message.
Make a signature in every e-mail that you are sending.
Be straight to the point
Do not write in Big Letters.
Make the subject enticing to read.
I do hope that upon reading this post you will be aware on all the email you are sending to your friends. I will update this 10 E-mail tips as time pass by.
Related Search Terms:
Www nithaqath com, mobily saudi arabia international credit transfer, saudi nithaqath