Zagzoog for Home Appliance Stores Offers 0% Installment Plan Through SABB Aqsat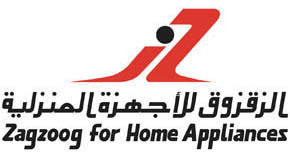 Zagzoog, which deals with different Home Appliances and Air Conditioning Equipments, is giving a 0% installment plan for SABB Credit Card Owners. Option are 6 or 12 months to pay without interest.
Here are contact numbers and location of Zagzoog stores in Riyadh :
Head Office – AL-Hamra Area, Khalid bin AL-Waleed St. -  2488493
AL-Mansour Area  -  AL-Bat'ha , Opposite to Haraj Bin Qasem -  4466806
AL-Bat'ha -  Opposite to Bin Salman Center -   4114990
Offer will last up to May 31,2011.
Related Search Terms:
batha riyadh saudi arabia, mobile installment in riyadh, zagzoog riyadh